The Garden City Relief has been set up by Shelly Toonie in
Copley Square
offered by Jori Watler to fund raise money to go to the Canterbury Earthquake Appeal and to help all those that is affected by the Quake. More information about the Garden City Relief is available on their website,
Garden City Relief of Second Life
.
The Relief will go from February 26th to March 5th at
Copley Square
.
Sherwood Medieval Furniture will be offering the following items to go towards the Relief.
Please come and have a look at all the other items being on offered. All money raised will be donated to the Canterbury Earthquake Appeal, and with an estimated 10 billion NZD required to rebuild the city of Christchurch, every little bit helps.
If you would like to read about the earthquake, and how it had affected me, as a New Zealander, please read below.
On Tuesday the 22nd of February, at 12.51pm, the world turned into chaos for the residents of Christchurch, New Zealand. I remember wondering why my cellphone connection dropped, and cursing at the fact that i was not able to get my iPhone to reconnect back to the network, as i was on SL with my partner, Tigo, at the time, on Pocket MV.
Then i heard on the radio, that we have got on at work, "A 6.3 magnitude earthquake had just struck Christchurch CBD"
Work stopped, and everybody in my Auckland work place were tuned in to the breaking news on the radio.
My thoughts immediately went to a friend of mine in Christchurch, knowing that he works in the CBD, and that he was just plurking, about a couple hours before the quake struck.
At first, we all thought, oh it's just another aftershock, they've had a lot over the last 5 months, after the September 4th quake, but nothing could prepare us for the images that came with the news reports.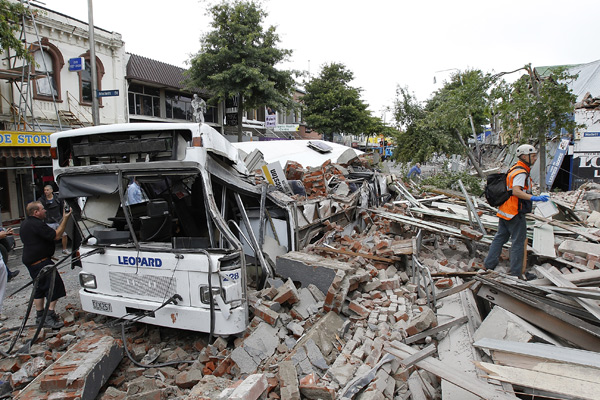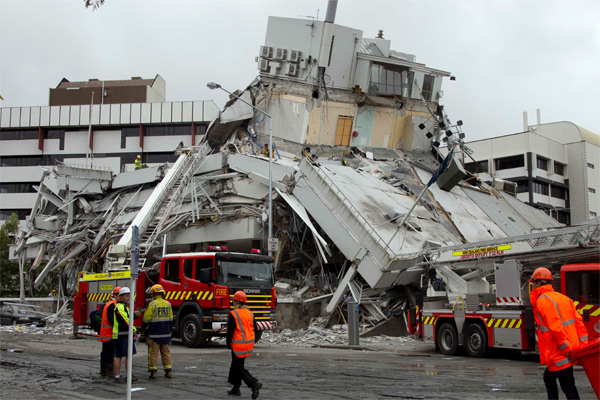 4 hours after the quake, i finally heard from my friend, and he was fine. Shaken to the core, but he was okay.
Relief.
Over the last few days, the NZ media has been covering the stories unfolding extensively. Stories of hope, deaths, and heartbreak. There are no words, i can use to fully describe how i feel when i see and hear these stories, nor could i even imagine of knowing how the residents of Christchurch itself, feels.
At last count, the death toll is at 123 and there are still about 200 people missing.
For those that wish to read or watch these stories, below are the websites you can go to.
NZ Herald
(of which i took the above images from)